row-start col-xs-12 row-end sponsors-section center
November 2017 Sponsors
See why these companies believe so strongly in what AIM Summit does. With each AIM Summit we gather a larger attendance through our strategic sponsorships and supportive members. Learn more on how and why to join our sponsors
row-start col-xs-12 center sponsors-lead-section
Lead
col-xs-12 row-end box-layout sponsors box-section center
Leading the Charge
Our Lead sponsor packages is reserved for the Leaders of the Alternative Investment Management Summit Who Promote and Develop the Industry as a whole.
Dalma Capital is an alternative investment accelerator focused on helping emerging managers, family offices and institutions set up and manage alternative investment products and portfolios. The platform is based on three pillars with the first pillar being our glob-al legal & regulatory framework, the second pillar being our institutional operational infrastructure and the third pillar being our vast capital introduction network.
View website
row-start col-xs-12 center sponsors-platinum-section
Platinum
col-xs-12 row-end box-layout sponsors box-section center
row-start col-xs-12 center sponsors-gold-section
Gold
col-xs-12 row-end box-layout sponsors box-section center
Walkers
Gold Sponsor
Walkers is a leading international law firm. We provide legal, corporate and fiduciary services to global corporations, financial institutions, capital markets participants and investment fund managers. Our clients are the most innovative firms and institutions across the financial markets, and rely on us for our ability to provide solutions to their most important legal and business issues. We develop globally-minded, entrepreneurial lawyers who are experts in their field and committed to client service. Walkers is consistently ranked in the top tier of the leading global legal directories. Recognized for being a 'dynamic team that is very user friendly', a regular comment by clients is that Walkers is the "go-to" firm for offshore legal advice.
View website
GCS
Gold Sponsor
At Global Custodial Services ("GCS") we know that each and every client will have their own particular set of requirements and challenges. GCS works alongside our clients to achieve their ambitions and overcome their individual challenges to reduce costs, increase efficiency and add extra revenue streams. The inception of GCS materialised due to a requirement in the client money and fund services market for an agile solution offering multitude of services under one roof which were previously only available by working with multiple entities. GCS combines a number of elements and encompasses these into one solution, which can work in parallel with current fund administrators, custodians and prime brokers. As well as funds, we can also assist trust and pension companies, family offices, web based investment platforms and other investment vehicles. GCS has an extensive range of bespoke solutions, integrated client platforms and dedicated account teams to assist investment professionals to improve day to day operations and competitiveness for the fund and fund managers. We have created a simple arrangement service for our clients within the investment process; including the opening of client bank accounts, holding client funds prior to a close of fund raising and assisting with return of funds to investors. In addition to the core service provided, GCS provide a wide range of solutions aimed at reducing costs and improving the way in which the investment works
View website
row-start col-xs-12 center sponsors-silver-section
Silver
col-xs-12 row-end box-layout sponsors box-section center
Apex
Silver Sponsor
Apex is a large global institution that retains a focus on high client service levels delivered locally. Originally established in Bermuda in 2003 by Chairman and Founder, Peter Hughes, Apex now has over 720 staff based in 24 jurisdictions globally and administers $80bn in assets. Apex provides a full suite of products surrounding its core fund accounting services, from regulatory solutions to middle office services, covering the full value chain for its clients.
View website
Societe Generale
Silver Sponsor
Societe Generale is one of the leading financial services groups in Europe. Based on a diversified universal banking model, the Group combines financial solidity and a strategy of sustainable growth. Our objective: to be the leading relationship-focused bank, a reference in its markets, close to its clients and chosen for the quality and commitment of its teams.
View website
ISAM
Silver Sponsor
IISAM is an alternative investment manager which specializes in systematic quantitative investing. The management team has amassed over 150 years of experience in the institutional alternative asset management space and in systematic investing in particular. ISAM believes that markets are not always efficient and that the application of scientific analysis across a wide range of financial markets allows us to identify and capture inefficiencies. Fundamental to our approach is a systematic management of risk using mathematical techniques and diversification across a wide stream of factors to deliver a balanced portfolio. ISAM has focused its internal efforts on forging the high-grade research and development team to deliver this approach within an institutional context. The firm has approximately USD 3.06bn under management, with primary offices in London, Boca Raton, Grand Cayman and Grand Rapids.
View website
EnTrustPermal
Silver Sponsor
EnTrustPermal is a leading global alternative asset manager specializing in providing investment solutions to public, corporate and multi-employer pension funds, foundations, endowments, sovereign wealth funds, insurance companies, private banks, family offices and high net worth individuals.
View website
Quantave
Silver
Quantave - The institutional gateway to digital asset liquidity Quantave is opening up the digital currency market to professional market participants by providing a robust and secure trade-lifecycle infrastructure. For the first time investors such as family offices, fund managers, FX/CFD providers, brokers and market makers (including Authorised Participants) will have access to multiple sources of digital asset liquidity via a single gateway - delivering a deeper pool of liquidity whilst enhancing price discovery. This single point of access is underpinned by fully integrated custody, settlement and post-trade functions. Professional investors need to be reassured that digital currencies (such as Bitcoin, Ether and Litecoin) are an appropriate investment and that their assets can be securely safeguarded. Uniquely, we have partnered with dedicated, specialist intermediaries to make a clear distinction between the "execution" and "custody" functions - unlike existing digital currency exchanges - to remove any potential conflicts of interest. Our solution greatly reduces the complexity currently faced by new entrants to the digital currency markets whilst delivering greater capital efficiency and mitigating counterparty risk. This single gateway facilitates straightforward access by providing Trading UI or direct FIX options, managing connectivity and facilitating post-trade reconciliation and settlement. 
View website
GPP
Silver Sponsor
GPP is a multi-award winning financial services firm that provides prime brokerage, execution, structured products, custody and clearing services to hedge funds, broker-dealers, wealth managers, family offices and professional traders.   Clients are able to access the global financial markets via GPP's multi-asset class trading platform, which provides trade execution, margin financing, securities lending, clearing and custody services.  GPP prides itself on providing state-of-the-art technology and an institutional strength operational infrastructure, with a focus on tailored client service.   
View website
Saxo Markets
Silver Sponsor
W​ho we are - The Saxo Group is a global online investment bank regulated in the EU, headquartered in Copenhagen and operating in financial centres around the world including London, Singapore, Paris, Zurich, Dubai and Tokyo. At Saxo, we facilitate trading and investing for private and institutional clients, providing access to global markets and a broad range of asset classes and tradable instruments. All unified on our robust and intuitive trading platforms, incorporating everything from personalized watch lists to tailored charts, news filters and risk management tools. Entering the market in 1992, Saxo has proceeded to become one of the most trusted names in online trading and investing in Denmark. Dedicated to a higher level of service, a broader offering, better technology and competitive pricing, we will continue to provide everything you have come to expect from an online trading house – and more.
View website
row-start col-xs-12 center sponsors-media-section
Media
col-xs-12 row-end box-layout sponsors box-section center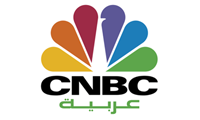 CNBC Arabia/h3>
Media
CNBC Arabia is the Arab World's preeminent and only 24-hour Arabic language financial and business information Channel, presenting in-depth & up-to-the-minute coverage of regional and international affairs from an Arab economic perspective. For the first time, Arab audiences have access to sustained financial and economic news coverage of the region presented in Arabic. CNBC Arabia's innovative new daily program schedule features the region's business news summary, regional stock market summary, regional corporate news, women in business news, green businesses, personal finance and region's business and economic developments and financial news developments from Europe and America as they impact on the Middle East beside Forex market. As the only channel to deliver live regional market data in the Middle East, through its signature ticker, in-depth and analytical reporting, with credible and informed anchors, CNBC Arabia enables investors to make quick and informed decisions in a dynamic and changing environment, bringing real-time information to the most influential, powerful and affluent audience in the Middle East. The CNBC Arabia service reaches over 50 million households and is free to air in the Middle East via Nile sat / Arab sat satellites. Broadcasting from Dubai Media City, CNBC Arabia has established bureaus in Abu Dhabi, Jeddah, Riyadh, Cairo, Kuwait, Bahrain, and Qatar. In addition, the channel has its correspondents reporting from London.
View website
Market News
Media
Our mission is to inform and empower the world's professional investors, economists, and central bankers. MNI Market News is a pioneer of primary source global financial news. Our credibility for delivering exclusive policy insight and market intelligence has been established over 30-years. One of only four accredited news agencies, recognized by the world's major central banks and national statistics organizations, MNI Market News is at the centre of the global financial market information infrastructure. Unrivaled Central Bank and Policy coverage throughout the G10 and China forms the corner stones of MNI's approach to delivering exclusive, focused and market relevant content. Our dedicated central bank correspondents cut through the noise to deliver the true policy message that drives markets. The ability to put policy insight into market context is one of the true strengths of MNI Market News. This is achieved through teaming policy expertise with markets experience. A dedicated 24-hour markets team interprets Fixed Income and Currency developments globally, delivering real time intelligence to trader's information platforms. MNI Market News is an essential tool for all fixed income and FX market participants, relied upon by the world's most prominent financial market thought-leaders and investors. Our Exclusive Intelligence is renowned for leading and shaping the market debate on key policy issues. We aim to give our customers the edge when it comes to interpreting market moving developments. Operating from 12 bureaux in the major financial centres worldwide, MNI Market News journalists and correspondents are where it matters to break the important stories and provide Exclusive Insight. London   Frankfurt   Brussels   Paris   Rome   New York   Washington   Chicago   Ottawa   China   Tokyo   Sydney .
View website
row-start col-xs-12 center sponsors-partner-section
Research Partner
col-xs-12 row-end box-layout sponsors box-section center
CAIA
Partner
The Chartered Alternative Investment Analyst (CAIA) Association, a non-profit organization founded in 2002, is the world leader in alternative investment education. The CAIA Association is best known for the CAIA Charter®, an internationally recognized credential granted upon successful completion of a rigorous two-level exam series, combined with relevant work experience. Earning the CAIA Charter is the gateway to becoming a member of the CAIA Association, a global network of 7,700 alternative investment leaders located in 80+ countries, who have demonstrated a deep and thorough understanding of alternative investing. CAIA also offers the Fundamentals of Alternative Investments Certificate Program®, an online course that provides an introduction to the core concepts of alternative investing. Having grown rapidly, the CAIA Association now supports vibrant chapters for its Charter Holder members located in financial centers around the world, produces world class research publications, and sponsors educational and networking events to help the CAIA community keep pace with the industry. CAIA is considered a leading authority and trusted voice for providing perspective on industry trends and developments worldwide. For more information, please visit CAIA.org.
View website
AIMA
Partner
Founded in 1990, the Alternative Investment Management Association (AIMA) has over 1,600 corporate members and over 10,000 individual contacts in over 50 countries. Members include hedge fund managers, fund of hedge funds managers, prime brokers, legal and accounting firms, investors, fund administrators and independent fund directors. AIMA's manager members collectively manage more than $1.5 trillion in assets.
View website
BarclayHedge
Media
From its origin as a research specialist and performance measurement firm, BarclayHedge has developed complete client services as a publisher, database and software provider, and industry consultant. A critical factor behind BarclayHedge's success - both in its research and consulting roles - has been the BarclayHedge Alternative Investment Database. This computerized database tracks and analyzes the performance of 7565 hedge fund and managed futures investment programs worldwide. Based on our over 25 years of experience in data collection, research and consulting services, we have established long-standing relationships with many of these managers. These relationships have proven themselves to be of great value to our clients.
View website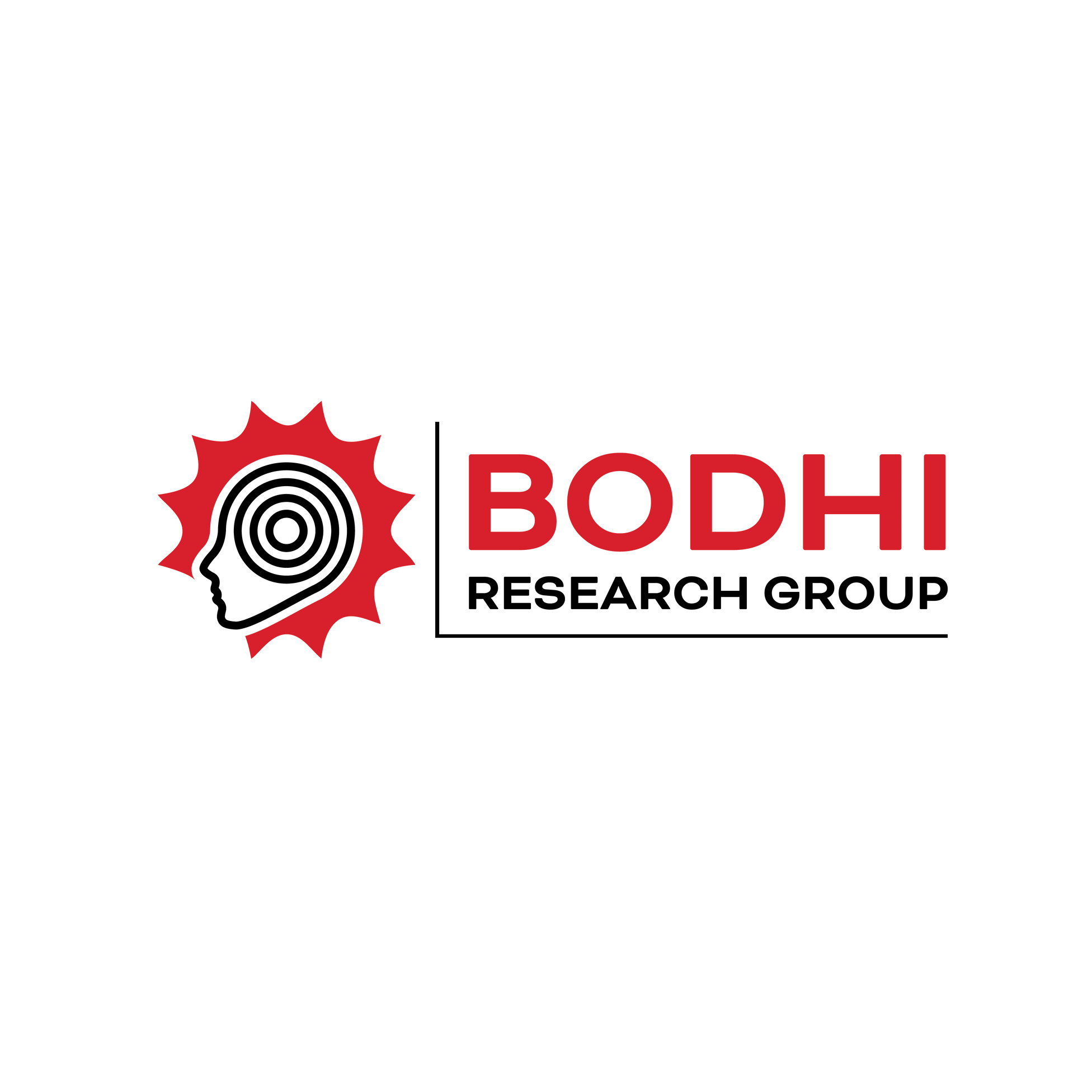 Bodhi Research Group
Research Partner
ADVANTAGE THROUGH INSIGHT: At Bodhi Research Group, we utilise our strong global strategic relationships to research firms on alternative investments. "Bodhi" in Sanskrit means "enlightenment" and in Bengali means "intelligence". Bodhi Research Group is focused on research and education, and aims to serve pensions, endowments, foundations, sovereign wealth funds, family offices, and certain types of service providers.
View website
Genèse
Silver Sponsor
Genèse Consultancy is a boutique strategy advisory and investment management firm headquartered in Dubai. With offices in Asia, Europe, Middle East & Africa, and network partners across the globe, Genèse has helped hundreds of companies expand geographically and also in terms of products / portfolio expansion. We at Genèse understand the needs of each client and works with its leaders to help transform our clients into a smarter and better organization. Genèse works with a broad range of publicly and privately held companies, from small, medium to large enterprises, government agencies, family offices and not-for-profit organizations. Core industries served include Energy, Financial Services, Government & Public Sector, Healthcare, Hospitality, Logistics, Media & Entertainment, Mining & Metals, Manufacturing, Oil & Gas, Private Equity, Real Estate, Retail, Sports, Technology & Telecommunications, and Tourism. From maximizing the full value of our clients' transactions, building stakeholder relationships, increasing customer and brand profitability, driving down costs to developing a robust supply chain, at Genèse, we are strongly committed to deliver on our promises so that our clients can focus on their deliverables.
View website
row-start col-xs-12 center sponsors-exhibitor-section
Exhibitor
col-xs-12 row-end box-layout sponsors box-section center
row-start col-xs-12 row-end promo-section grey-section center #become-sponser-section
Become a Sponsor
Send Us A Message Today and We Will Create The Solution For You
SEND A MESSAGE
row-start col-md-6 split-section
With Unique Sponsorship comes unique oppoirtunites.
row-start col-md-6 col-md-offset-6 split-section reverse-split-section
Register to network with highly intellegent and respected members of the alternative investment industry.
Joining our team, we will give you the access you deserve. Highly efficiant networking at each event through our careful screening process ensures only the right individuals attend.
row-start col-xs-12 row-end benefits-section grey-section
Benefits of Sponsoring AIM Summit
You will recieve global recognition with logo presence in our marketing campaign
You will receive a significant impact on your ability to position yourself as a key player.
Your team will be able to establish direct contact with the region's largest investors.
Opportunity to exhibit your materials to our primarily buy side attendees.
Your company will be directly promoted to the audience by the conference chair.
The AIM Summit team will assist you in setting up the right meetings.
You will be able to invite clients and contacts to the event.
Sponsorship Package Comparison
row-start col-xs-12 row-end sponsors-opp-section prices center
Silver
$7,500
Gold
$12,500
Platinum
$25,000
Lead Sponsor
$40,000