row-start col-xs-12 row-end promo-section grey-section center #become-sponser-section
Become a Sponsor
Send Us A Message Today and We Will Create The Solution For You
SEND A MESSAGE
row-start col-xs-12 row-end sponsors-section center
November 2018 Sponsors
See why these companies believe so strongly in what AIM Summit does. With each AIM Summit we gather a larger attendance through our strategic sponsorships and supportive members. Learn more on how and why to join our sponsors
row-start col-xs-12 center sponsors-lead-section
Platinum Sponsor                                         Official Car   
col-xs-12 row-end box-layout sponsors box-section center
Dalma Capital
Our Lead sponsor packages is reserved for the Leaders of the Alternative Investment Management Summit Who Promote and Develop the Industry as a whole. Dalma Capital is an alternative investment accelerator focused on helping emerging managers, family offices and institutions set up and manage alternative investment products and portfolios. The platform is based on three pillars with the first pillar being our glob-al legal & regulatory framework, the second pillar being our institutional operational infrastructure and the third pillar being our vast capital introduction network.
View website

Infiniti Middle East
View website
row-start col-xs-12 center sponsors-silver-section
Silver Sponsors
col-xs-12 row-end box-layout sponsors box-section center
Apex
The Apex Group, established in Bermuda in 2003, is one of the world's largest fund administrators with offices in 37 locations worldwide. Apex has continually improved and evolved its product suite by surrounding these core administrative services with additional products spanning the full value chain of a fund: from middle office regulatory products to corporate services plus custody and depositary solutions. With $535bn in assets under administration, Apex now administers the investments of some of the largest funds and institutional investors in the world. www.apexfundservices.com
View website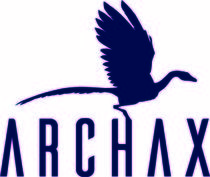 Archax
Archax is an institutional-grade exchange for trading digital assets. Founded by experts from the financial markets, Archax offers a credible bridge between the new Blockchain-centric crypto community and the traditional investment space. Based in London and operated under the regulatory and best-practice principles that institutions expect, Archax sits alongside existing crypto trading venues and their communities, bringing in new interest, new liquidity and new investment from the traditional institutional space.
View website
row-start col-xs-12 center sponsors-lead-section
Round Table Sponsors
col-xs-12 row-end box-layout sponsors box-section center
ConsenSys MENA
ConsenSys is a venture production studio, incubating over 50 projects building on the Ethereum blockchain. We are 1100+ blockchain experts, entrepreneurs, computer scientists, designers, engineers, consultants, and business leaders across 6 continents and 28 countries who are motivated to build a decentralized world that offers inclusion for all. ConsenSys is a key blockchain solutions advisor to several governments and enterprise entities from Dubai to Zug. Working with sectors from Energy and Financial, to Supply Chain and beyond.
View website
Saxo Bank
Saxo Markets is the Institutional Division of Saxo Bank Group providing institutional clients and their end customers with multi-asset execution, prime brokerage services and trading technology. Saxo Markets helps financial institutions access global markets and secure a multi-year innovation path. Our speed of innovation and use of disruptive technologies empowers institutional clients to deliver seamless experiences for their end-users to access the capital markets. Our clients benefit from working with a counterparty operating under a strong regulatory framework. Combining client experience, technology solutions and operating strength, Saxo Markets is well positioned to work with institutions on their growth path. Learn more at www.markets.saxo
View website
row-start col-xs-12 center sponsors-media-section
Media Partners
col-xs-12 row-end box-layout sponsors box-section center

CrowdReviews
Media
CrowdReviews.com is a transparent online platform for determining which products and services are the best based on the opinion of the crowd. The crowd consists of Internet users which have experienced products and services first-hand and have an interest in letting other potential buyers their thoughts on their experience. CrowdReviews.com is driven by an algorithm allowing for both customers and providers of products and services to understand how the rankings are determined. The service can be used by potential buyers to learn more about their vendors prior to making a purchasing decision.
View website

Preqin
Media
Preqin is the leading source of information for the alternative assets industry, providing data and analysis via online databases, publications and complimentary research reports. Preqin is an independent business with over 350 staff based in New York, London, Singapore, San Francisco, Hong Kong, Guangzhou and Manila, serving over 60,000 customers in over 90 countries. Preqin has the most comprehensive and extensive information available on the private equity and venture capital, hedge fund, real estate, infrastructure, private debt and natural resources industries, encompassing funds and fundraising, performance, fund managers, institutional investors, deals and fund terms. Leading alternative assets professionals from around the world rely on Preqin's services daily, and its data and statistics are regularly quoted by the financial press.
View website
row-start col-xs-12 center sponsors-partner-section
Education Partners
col-xs-12 row-end box-layout sponsors box-section center
CAIA
The Chartered Alternative Investment Analyst (CAIA) Association, founded in 2002, is the world leader in alternative investment education. The CAIA Association is best known for the CAIA Charter®, an internationally recognized credential granted upon successful completion of a rigorous two-level exam series, combined with relevant work experience. Earning the CAIA Charter is the gateway to becoming a member of the CAIA Association, a global network of over 9,000 alternative investment leaders located in nearly 90 countries, who have demonstrated a deep and thorough understanding of alternative investing. CAIA also offers the Fundamentals of Alternative Investments Certificate Program®, an online course that provides an introduction to the core concepts of alternative investing. Having grown rapidly, the CAIA Association now supports vibrant chapters for its Charter Holder members located in financial centers around the world, produces world class research publications, and sponsors educational and networking events to help the CAIA community keep pace with the industry. CAIA is considered a leading authority and trusted voice for providing perspective on industry trends and developments worldwide. For more information, please visit CAIA.org. Further information may be found via our website : www.caia.org or you may contact: Joanne Murphy, Managing Director, Asia Pacific – jmurphy@caia.org / Tel: +852 3752 0494; Wendy Leung, Assistant Director, Asia Pacific – wleung@caia.org / Tel: +852 3752 0495 or Peter Douglas, Director, CAIA Foundation– pdouglas@caia.org / Tel: +65 6536 4241
View website
AIMA
View website